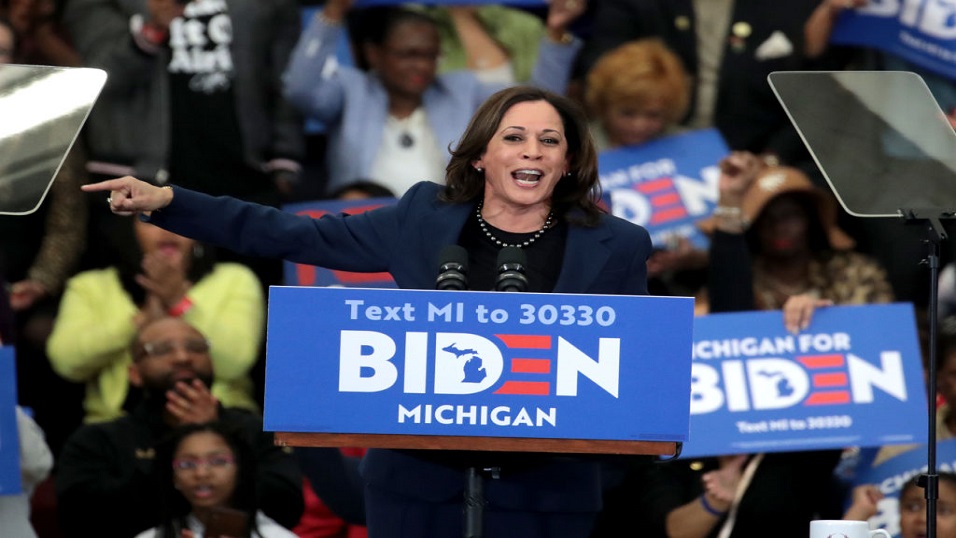 Democrat candidate the clear favourite in the US election latest odds after Mike Pence and Kamala Harris faced-off in the vice-presidential debate reports Max Liu…
"The debate came under special scrutiny as the first major event of the campaign since Donald Trump – who is [2.94] to be re-elected on 3 November – was admitted to hospital with coronavirus last Friday."
Joe Biden is [1.53] on the Exchange to become America's next president after his running-mate Kamala Harris faced the Republican Mike Pence in last night's vice presidential debate.
Harris and Pence shared a much more civilised exchange of views than we saw between Biden and Donald Trump last week, although the star of last night was the large fly that landed on the VP's hair and remained there for over a minute.
A fly landed on Mike Pence. https://t.co/yxPNTWne1i pic.twitter.com/E5QLqRoYbf

? The New York Times (@nytimes) October 8, 2020
The debate came under special scrutiny as the first major event of the campaign since Donald Trump – who is [2.94] to be re-elected on 3 November – was admitted to hospital with coronavirus last Friday.
Pence's odds on becoming next president shortened after Trump tested positive for the virus, although the VP is now [180.00].
Harris slams Trump-Pence for "greatest failure"
If Biden wins he will be 78 by the time he takes office – the oldest president ever to do so – which is why many commentators think he would serve only one term.
That would put Harris in the box-seat to be the Democrats' candidate for president in four years, so last night's debate gave Americans a chance to find out more about her vision for the country.
Our US politics expert Paul Krishnamurty said in his preview of the debate that Pence faced an "unenviable task" against Harris. So it proved.
In the most quotable moment of the debate, the California senator accused the Trump-Pence White House of committing the "greatest failure of any presidential administration in the history of our country" in its handling of the coronavirus pandemic.
The second presidential debate is scheduled to take place next Friday (16 October). Trump, who came out of hospital on Monday, said he wants to take part. The Democrats have said they will participate if the event is deemed safe.
Get daily updates on the race for the White House betting and analysis of the latest news on our dedicated blog all the way to election day.