Over the years, October has been an important month for Wentworth Golf Club.
For more than four decades, the prestigious World Match Play Championship was staged over the West Course, mainly during early autumn.
But never before has England's most famous non-links course held the BMW PGA Championship so late in the calendar year.
In 2019, when the tournament was 'forced' to move from its usual May slot because of huge changes to America's golfing schedule, the BMW-sponsored event was switched to September.
Now, more than 12 months on, the event is being played in October, but it remains one of the most illustrious trophies in golf.
This week's PGA will be the second of two back-to-back Rolex Series events and – following the cancellation of this year's Open Championship – will be the most important golf tournament staged on European soil during 2020.
The tournament's new autumnal date means that field size has had to be greatly reduced, as there is fewer daylight hours available compared to late May.
Mixed field
The Tour's flagship event will tee-off this Thursday in the company of four of the world's top-20 players.
It's not as strong as normal, but with Covid-19 ravaging many sporting events these past few months and also affecting travel plans, it's probably not a major surprise.
One late confirmation, which will certainly please European Tour officials, is the arrival of American Patrick Reed, the 2018 Masters champion.
Check out the latest betting ahead of this week's BMW PGA Championship
The 30-year-old Texan has been a keen supporter of European golf in recent years and he will tee-up in Surrey as one of the leading contenders.
On his West Course debut last year, Reed finished in a tie-for-fourth and his form post-lockdown has been fairly solid with six top-20s from 13 starts. In his most recent outing on the PGA Tour last month, Reed tied-13th in the US Open at Winged Foot.
The only American, so far, to win this event was Arnold Palmer in 1975.
Other challengers
Among the other highest ranked golfers taking part are Justin Rose and Shane Lowry.
Rose has twice been runner-up in this event, while Lowry has posted seven top-15 finishes.
Lowry will be keen to banish the misery of his recent outing at the Irish Open when he missed the cut by two shots.
Tommy Fleetwood has finally discovered his best form since lockdown, thanks to a brace of podium finishes from his three most recent starts. But defending champion Danny Willett tees-up having missed the cut in each of his last five tournaments.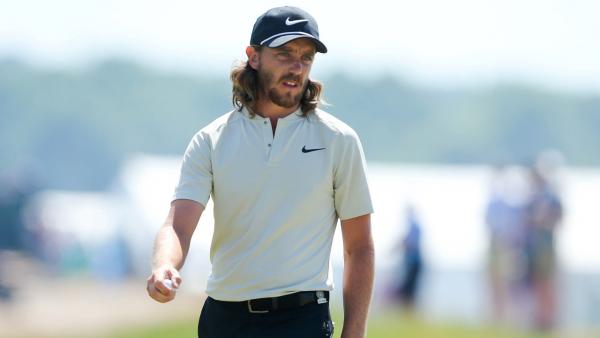 From time-to-time the event throws up a surprise winner and, because of the weaker than normal field, that is clearly a possibility this weekend.
With accuracy from tee-to-green likely to be a key factor at the tree-lined fairways of Wentworth, then Andy Sullivan may be worth a shout.
The 34-year-old from Nuneaton is currently ranked inside the top three in two of the Tour's Strokes Gained categories – SG: Approach and SG: Tee to Green.
Recent changes
The West Course at Wentworth has been the tournament's permanent home since 1984 and has undergone a number of changes since the turn of the Millennium.
Ernie Els, who was called upon to revamp the Surrey course as long ago as 2009, was brought in again to make further changes seven years later, following heavy criticism by a number of players.
During the latest renovation, all 18 putting surfaces were dug up and re-seeded with a new creeping bent grass.
Four greens were completely re-built, with another five partially re-constructed.
A new sub-air system was installed below each of the greens with the purpose of making them firmer and faster, while improving drainage.
A number of putting surfaces had their contours eased, 29 bunkers were removed, while some other hazards were made less severe.
However, this famous Virginia Water heathland layout remains a tough, tree-lined course, ready to challenge the skills and nerve of those teeing-up this week.
Twitter: Andy Swales@GolfStatsAlive
Note: List Contains Leading Reserves