It's not an easy job being England manager, and yet again on the eve of naming his final squad for a major tournament, there are major talking points and major questions for Gareth Southgate to answer.
On the back of a World Cup semi-final in Russia, armed with a crop of some of the best young talent around and with the benefit of a 26-man squad to pick for the delayed Euros, it looks on paper that things could hardly be better for Southgate.
However nice his problems are though, Southgate does have problems, and perhaps the amount of options he has makes his squad selection harder rather than easier – as he prepares to take his team into battle as one of the the tournament favourites.
Whoever he leaves out, questions will be asked even before a ball is kicked in anger. With challenging questions to answer almost all over the pitch, Southgate has some tough decisions to make ahead of the May 25 announcement as he looks to get his team in the best possible shape for the tournament.
The big Trent debate – a case for the defence
The talk doing the rounds is that Trent Alexander-Arnold may not even make Southgate's squad – just writing that sentence seems a bit odd for anyone who's watched the 22-year-old star for a Liverpool team that's won the Premier League and Champions League over the last few years.
And 'star' is the important point here – here we have a right back who can run the game, who can make the breakthrough, add tempo to attacks, switch attack with wonderful cross-field balls and deliver crosses and dead balls with the highest quality – who may not be good enough for a 26-man England squad?
The fact Alexander-Arnold is 13/5 to start the first game of the Euros against Croatia is just mind-boggling in that respect.
But why is this the case?
Firstly, the competition for places is astounding, no team in the world has such strength in depth at right back and they all offer something slightly different. Kyle Walker is a must, and can play in a three-man defence if needed, while Reece James, Kieran Trippier and Aaron Wan-Bissaka are all creditible alternatives.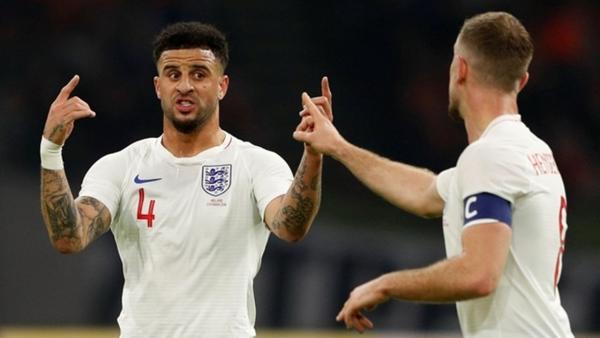 Secondly: 'He's great going forward but can't defend' is the frankly lazy 'analysis' trotted out on social media and worringly also in the TV punditry world where increasingly these cliches are rolled out without actually looking deeper into it.
Alexander-Arnold is charged with getting forward for Liverpool, he's the main attacking threat at times, he's not pinned to his centre halves and told to sit deep – but when he has had to defend he's done it well.
His 57% tackle success rate after 36 Premier League games was higher than Walker, Wan Bissaka and James. He's also been part of the best defence in the Premier League for the last two seasons – allowing just 22 goals in 2018-19.
That's not bad for someone who can't defend….
And in attack he's untouchable from his position – after 36 games he'd completed more passes into the box than anyone else, had the most accurate switches of play and provided as many assists as any defender this season.
Southgate, of course, can pick who he wants and may see a different role for his right back, and if he went with Walker, who is 1/6 to start against Croatia, then it's hard to argue, but to not even have Alexander-Arnold in the squad would be a huge mistake.
And when it all comes down to it, when the chips are down in the knock-out stages and England just need that spark to unlock a deep-lying defence, tying up all the attacking players – Trent Alexander-Arnold could just be the man to open the door.
Gambling on injury problems
Harry Maguire is in a race to be fit for the Europa League final, while Jordan Henderson has been out since February after having groin surgery – with Jack Grealish recently returning to action following spells out injured.
Henderson, given the length of time he's been out and his lack of football, seems the biggest doubt to make the squad even though he's odds-on to make the party. He's 4/1 to start against Croatia though to emphasise the doubt surrounding him.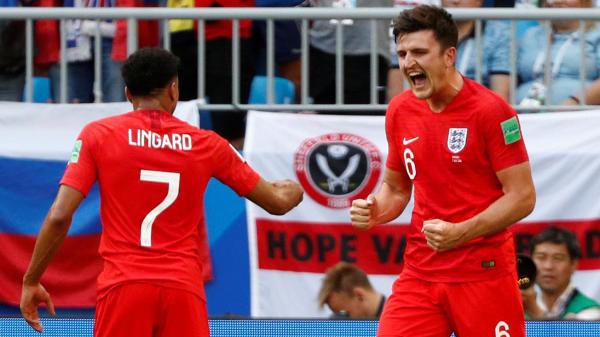 There is midfield cover of course with Declan Rice and Kalvin Phillips in that holding role, but will Southgate be tempted to take Henderson as well just as insurance? With 26 spots this time he may just get a place.
James Maddison has also returned from injury but he looks like being one to miss out on the squad altogether given just how blessed Southgate is in that department.
Best players or pick by formation?
This, for me, has been England's downfall on more than one occasion, and I'd like a little more clarity on Southgate's preferred footballing methodology to be completely comfortable with his selections.
A back three seemed the way ahead, but he's played with a back four in the last three games, and there's been a lot of chopping and changing of approach with regards to three attackers, a centre forward with two behind or central striker with three behind.
Harry Kane and Dominic Calvert-Lewin will be his two central strikers, but he has a wealth then of wide forwards and attacking midfielders who he simply must select, but then somehow find a formation to fit them all in.
You've got Foden, Mount and Grealish all battling to fit into midfield roles, with then Rashford, Sterling, Sancho, Greenwood and even Lingard all jostling for forward roles? That's a lot of attacking talent, and all of them should be in the squad, to then try and fit into one team.
Any late or surprise call-ups?
There are a lot of places nailed-on, but with those extra squad spots could we just see a surprise or two? The main big surprise, with the worry over Maguire, could be Everton's Ben Godfrey being given a late place as defensive cover.
He can play anywhere in defence, has hardly put a foot wrong for the Toffees and having been coached by Carlo Ancelotti he'll be well clued-up defensively right now. I'd happily play him ahead of Tyrone Mings as well.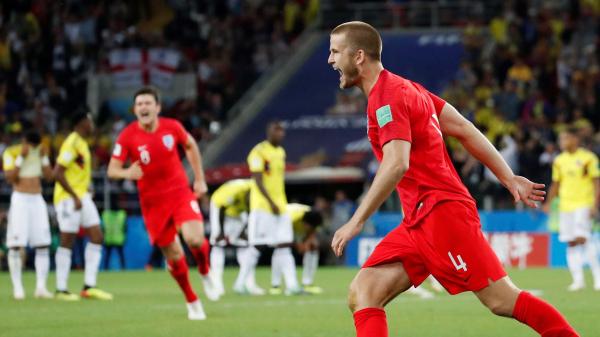 Would Jude Bellingham be classed as a shock? He's an outsider at 15/2 to start against Croatia but will almost certainly make the squad after a meteoric rise for the 17-year-old. He doesn't play like a teenager though and he's a real do-everything midfielder.
As the odds suggest, it's hard to see him starting, but with those extra places, getting him the experience of a major tournament is another plus for what should be a bright future he has ahead of him.
Patrick Bamford is a player who really should be at least vying for a spot, but seems destined to miss out after being overlooked in favour of Ollie Watkins in recent squads.
Bamford's goals, assists and all-round play have warranted an England chance but none has been forthcoming. Maybe Southgate, who picked him for the 2015 Under-21 European Championship before he was ruled out through injury, knows what he has and is comfortable to throw him right in. The reality is probably not.
Learning under Marcelo Bielsa has helped Bamford massively though, and his work ethic and fitness would also be an asset. It seems a long shot though.
Dele Alli's form may have just come too late, but then again he'll be fresh and Southgate knows all about his ability at international level – he's a big outsiders just to make the squad but stranger things have happened.
And who misses out?
Bukayo Saka is a tremendous player and odds-on to make the squad, but I think with Ben Chilwell and Luke Shaw as left-backs and more experienced options in wide attackers the Arsenal man could well sit this one out.
Eric Dier is a tricky one as an obvious Southgate favourite and will probably get in on his versatility – I think he has better options though and the expanded party means less need for swiss army knife players.
Conor Coady would join Stones, Maguire, Mings and Godfrey for me as the centre backs, with Walker another option for the back-three formation.
Kiaren Trippier would miss out with Alexander-Arnold and James getting the right-back spots alongside Walker, with Wan-Bissaka also missing out.
James Ward-Prowse gets squeezed out of the midfield picture despite his obvious dead ball talents and Maddison also stays at home.
Danny Ings, Watkins, Callum Hudson-Odoi and Tammy Abraham all had solid England hopes at one stage but they'll be taking a watching brief this summer.