Leeds United are finally back in the Premier League after a 16-year absence, and they could hardly have arrived in the top flight in more spectacular fashion. In Marcelo Bielsa, a revolutionary tactician who inspired a generation of managers, they have a true radical; an idealist who is about to challenge the most unforgiving of leagues.
It is very difficult to predict how well Leeds will do this season. With Bielsa's fearlessness and manic tactical sophistication, it could be as good as Sheffield United's 2019/20 or they could be mired in a relegation battle. Much will depend upon just how much their manager is willing to compromise, because with the Premier League's financial gap between the 'Big Six' and the rest ever widening, his high-pressing system might not work without some pragmatic adjustments.
State of play
But Leeds have not been a chaotic side under Bielsa, rather a highly defensively organised outfit with structured attacking play that allows them to dominate games without much risk. Issues have only arisen because of fatigue – a frequent problem for Bielsa teams – and indeed Leeds may have fallen short for a second year running had it not been for the enforced break of lockdown.
They will not hold 65% possession in the Premier League, however. Things will have to change a little bit, although what should excite Leeds fans most of all about their return to the top flight is their manager's bravery and conviction: Bielsa will continue his famous brand of attacking football, and it would be unwise to bet against him succeeding.
Strengths & Weaknesses
Leeds' tactics can broadly be defined by their constant high pressing and use of quick, vertical attacking football once in possession; think Mauricio Pochettino's Spurs, only a more extreme version. Bielsa attacks predominantly down the flanks by instructing his central midfielders to move wide or back (into a back three), creating the 3-3-1-3 shape that causes overloads on the two wings.
Bielsa focuses heavily on improving his players' fitness in pre-season in order to enact that high press, but nevertheless it is a common feature of his managerial career for his sides to run out of steam towards the end of the campaign. Consequently Leeds' biggest weakness this season could be their uncompromising running; the compressed September-May schedule will be hugely demanding.
Only 13 outfield players featured more than 10 times in the Championship last season. Should Leeds get a couple of major injuries, Bielsa will not have a deep squad to draw upon. However, other than that there are no particularly obvious weaknesses for a team that scores freely and defends in an excellent man-to-man marking system. There isn't much value in backing Leeds to avoid the drop, so the best bet – though a long shot – is Leeds to finish above Southampton, Everton, and West Ham at 11/4.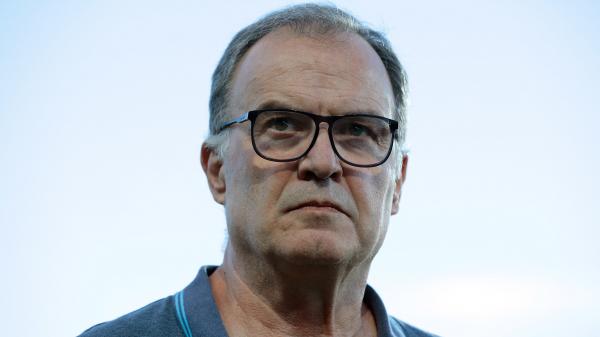 Transfer business
Signing Rodrigo and Robin Koch for a combined £40 million may represent the end of Leeds' serious spending. Both could excel at Elland Road, the former offering a flair and invention up front that will improve upon goal-shy Patrick Bamford, and the latter replacing centre-back Ben White, who returns to Brighton after his impressive loan spell.
There could be one final twist, one last major coup before the window ends. Leeds have been linked with a host of big-name players over the last week including Julian Draxler, Rodrigo de Paul, and Florentino Luis, highlighting the potential pull of having a man like Bielsa in the dugout. Leeds are also believed to want another central defender as cover, with Axel Tanzuebe a possible option.
What supporters expect
Such is the uniqueness of their position with Bielsa at the helm, the majority of Leeds fans are not expecting a battle against relegation – even if, ultimately, finishing 17th would be job done. Instead, mid-table safety is the primary target given how comfortably they won the Championship last season. There is some naivety in that thinking, mind, and indeed it is not out of the question that Leeds will suffer some heavy early defeats (they face Liverpool at Anfield on Saturday) that force the fans to re-evaluate expectations.
A secondary concern is keeping hold of Bielsa beyond the end of the current season. The Argentine rarely goes beyond a single year at a club, never mind two, and only signed a new 12-month deal on August 20.
Look out for…
Leeds the entertainers and innovators: Whether good or bad, Leeds will be brilliant to watch and provide us with some of the most memorable games of the season. They will feature on TV more than most and, with plenty of hype about their Big Six clashes, Bielsa's side seem destined to be the story of the season. Watch out, too, for opposition managers pinching some of Bielsa's ideas as the season progresses.
Christmas period tough on the legs: If fitness is to become an issue for Leeds, then the likelihood is it will first hit during the hectic Christmas schedule, which is due to be an even bigger strain on Premier League clubs than normal. In the 30-day period between the beginning of December and the beginning of January, Leeds travel to Stamford Bridge, the Tottenham Hotspur Stadium, and Stamford Bridge. It could be a tough winter.