Donald Trump is [2.96] to win next month's US presidential election as he vowed to hold rallies this weekend and refused to take part in a virtual debate with Joe Biden.
The president only came out of hospital on Monday, after testing positive for coronavirus, but he said: "I think I'm going to try doing a rally on Saturday night if we can, if we have enough time to put it together."
The rally is likely to take place in Florida – a key state in the election.
Friday's #Election2020 thread

No change overnight in the betting. Biden remains a 65% favourite.

Check back throughout the day for latest polls, breaking news and analysis from @paulmotty pic.twitter.com/BDTkxytlFT

? Betfair Exchange (@BetfairExchange) October 9, 2020
Trump is still recovering from the virus and has refused to answer questions about whether he has yet tested negative.
With less than a month to go until election day on November 3 – and Biden the clear frontrunner – Trump is desperate to connect with his supporters and inject some momentum into his campaign.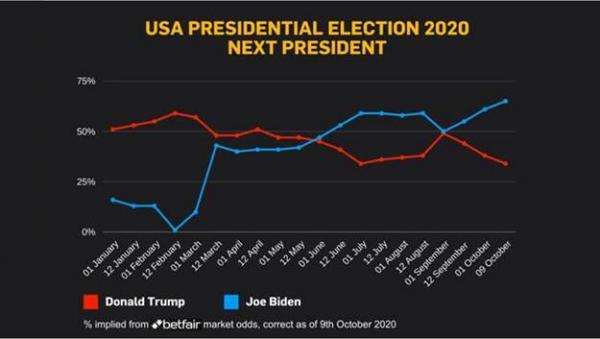 Trump has refused to take part in a virtual debate with Joe Biden – the [1.53] favourite to be America's next president – next week.
The second debate between the two presidential candidates is scheduled for 15 October (16 October in the UK due to the time difference) in Miami.
Due to Trump' positive test for coronavirus, however, the Commission on Presidential Debates said the he and Biden should participate "from separate remote locations… to protect the health and safety of all involved".
Trump has turned down the suggestion and his campaign team have accused the Commission of "rush(ing) to Joe Biden's defence… pathetic."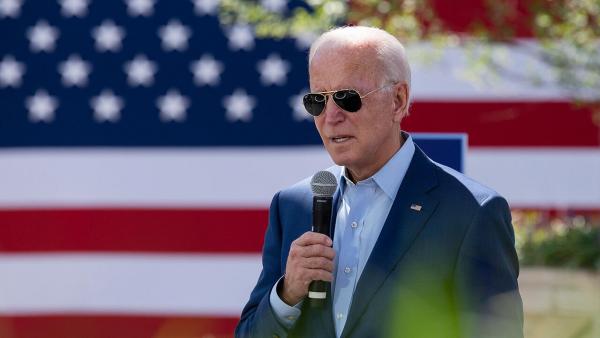 With Trump refusing to debate Biden remotely the Democratic candidate will instead take part in his own primetime event on 15 October answering questions from voters.
The third presidential debate was scheduled for 22 October but that too remains in the balance now, with the two campaign teams in disagreement about the format and location.
Trump has proposed a debate on 29 October – fives days before the election – but the Biden camp have said no.
Get daily updates on the race for the White House betting and analysis of the latest news on our dedicated blog all the way to election day.